4 Movimientos para una sinfonía
"From the domestic scene they become erotic, poetic and provocative subjects. (...) The last movement ends with the audience dancing a slow sung by Matthieu, who has some collective digestion tomassimilate a vibrant performance banquet"

"La verdad de la milanesa performática" La Nación, 15/3/19

"How a symphony with its opening, development, rupture and end, with its own pulses and characters, tell something? How does the imagination unleash the rhythmic and melodic? What moves the symphony in the bodies, the image, the sound and the story?"

4 MOVIMIENTOS PARA UNA SINFONIA (4MPUS) is a journey through the body as a material of Work, a man, a woman, the encounter and the public.

4MPUS it gives edges to bodies that transit between everyday-practical and intimate-sensual gestures, where food, the daily fact of cooking, eating and drinking, what happens in performance, It is an excuse to travel between public and private.

Live 4MPUS entwines voices: perfomatic gestures (dancing, talking, cooking, eating, singing, playing music) with V-jay and D-jay generating a symphony as a banquet.

This work is the product of a creative investigation carried out in the "Lodo-Marte Residence in Matienzo" and Casa Sofía with the support of Mecenazgo Cultural and Fondo Nacional de las Artes.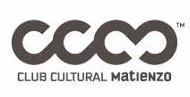 4 Movimientos para una Sinfonía cuenta con la Residencia Marte en Lodo/ Centro Cultural Matienzo
Credits:
Directed and performed by Matthieu Perpoint-Agustina Sario
Lighting Adria´n Grimozzi
Stage design Leandro Egido
Music creation Velazco Rochwerger Video
Aesthetic assessment Andrea Saltzman
Video Joaquín Wall
Sound Federico Spinelli
Press and communication Cecilia Gamboa
Photograpy Paula Zacharias- Guillermo Mata


Press
Argentina's Agustina Sario and Frenchman Matthieu Perpoint are a couple in real life, they have two children and they are dancers and choreographers about to release a work that has them as the only performers ... closely linked to their daily existence.
(...) Agustina chose four features of the woman as her theme, "woman-mother, which is my daily belonging; woman-teenager, which is a more effervescent and more idealistic facet, (...), reflective woman (...) and sensual woman"
(...) We mix each other in life to live and we mix each other in the scene to do this work. "
"A couple to dance life" L. Falcoff- Diario Clari´n

"Intense body language is maintained and is at the service of the intimacy of the couple where food and sensuality takes a central place.
(...) A sensory feast in which the bodies of the dancers are intertwined with energy or dance alone with rawness while the musician generates rough or frantic sounds.

(...) Body meat and food take the scene in its most material and raw aspects. " "The Corporality in the foreground"

(...) The symphony created by Sario- Perpoint brings to the forefront the most crude body often forgotten, invites us to rethink questions about what feeds and to recover the sensory aspect that is not usually explored. "
C. Prieto-Pa´gina 12 25/3/19


"4 Movimientos para una sinfonía", danza teatro en pareja, Por Mercedes Halfon, Página 12, 15/03/2020
Una década de renovación y nuevos públicos para el ballet, Los top 5 del año, La Nación, 21/12/2019
4 MOVIMIENTOS, ENTREVISTA EN RADIO Trend Topic Lounge, 03/2019
La corporalidad en primer plano, Por Carolina Prieto, Página 12, 25/03/2019
4 MOVIMIENTOS Y NUEVOS SENTIDOS PARA VER UNA OBRA QUE HUELE A MILANESA, CAROL CUKIER, 20/03/2019
La verdad de la milanesa performática, por Alejandro Cruz, La Nación, 15/03/2019
Una pareja real para bailar la vida, por Laura Falcoff, Clarín, 06/03/2019
Entrevista a Agustina Sario: música y danza en una sinfonía visual, por Adriana Santa Cruz, Leedor, 21/02/2019
Agustuna Sario y Mattieu Perpoint despliegan toda su creatividad en 4MPUS, Cinco Días, 19/02/2019
4 movimientos para una sinfonía, por Cecilia Alejandra Accorinti, Espectáculos de Acá, 14/02/2019
CUATRO MOVIMIENTOS PARA UNA SINFONÍA, REVISTA LABRA, 13/02/2019
Entrevista a Agustina Sario y Matthieu Perpoint: Dupla que estrenará la obra "4 Movimientos Para Una Sinfonia", La Butaca Web, 12/02/2019